Perth Trains – Live Departures ported to Sailfish
Posted on Sun 19 May 2013 in Sailfish OS
I'm pleased to announce that "Perth Trains" has been ported to Sailfish OS, using Silica QML components.
The app provides a simple way to view 'live' departure times of train services across Perth. Versions for MeeGo Harmattan and Maemo 5 are also available.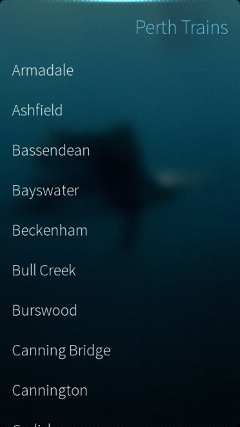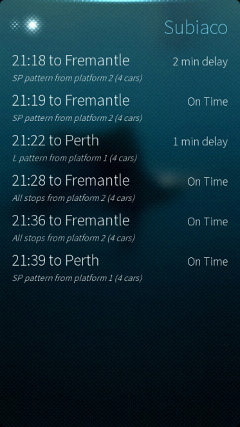 I'm very much looking forward to tomorrow's announcement from Jolla as to what the N9's successor might look like!
Source code is hosted on github.